New Hope Baptist Church - 892 -36th Street - Oakland, CA 94608
​Office: 510-654-3013
---
---
Our Pastor - Bishop Sean Teal, Th.D.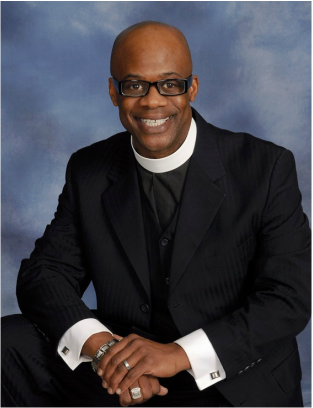 ​Bishop Sean Teal received Jesus Christ as his personal Saviour at 13 years old. In that same year he announced that he was divinely called to preach the gospel. He was licensed for gospel ministry at St. Luke Missionary Baptist Church of Richmond, California, Pastor John Green. At age 15 he began to travel throughout California and America preaching revivals. He was called and ordained for his first pastorate at 19 years old, less than a year after graduating salutatorian from the El Cerrito High School Class of 1985.

​Over the past 30 years of ministry he has traveled around the world speaking in evangelism crusades, national conventions, and ministry conferences. He has served as the senior minister of Friendship Central Community Church of Chattanooga, Tennessee from1998 to 2012.

He is a graduate of the Church of God College of Bishops (Cleveland, TN.). He attended American Baptist College and Theological Seminary (Nashville, TN) upon receiving the 1991 Presidential Scholarship of the NBC, USA, Inc. He continued his collegiate biblical-theological studies with a doctorate of theology (Th.D.) from North Carolina College of Theology.
​
He is the founder and overseer of "Prayer Everywhere", an international prayer network. Every day he hosts the National Prayer Call, a devotional teleconference that is featured in over 130 cities around the world. He also serves on the board of several global prayer initiatives.
​
He currently serves as the 7th senior pastor of the historic and landmark New Hope Baptist Church of Oakland, California.

---
---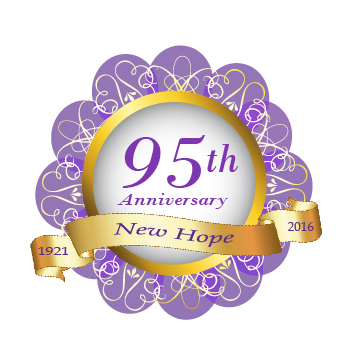 Church Anniversary
Please come out and rejoice in the Goodness and Blessings that God has bestowed on our church. For 95 years, we have shared the birth, death and resurrection of Christ and his plan of salvation to all. For 95 years, we have been blessed to serve our members, visitors, friends and community, prayerfully, spiritually, socially, and economically.

We will celebrate with three services: 8:00 A.M.; 10:45 A.M. and 3:00 P.M. Our schedule of events will begin at 8:00 A.M. where we will be favored by our own Bishop Sean Teal delivering the first morning message. At 11:00 A.M. and 3:45 P.M., our Guest Speaker, Dr. Melvin V. Wade, Sr. of Mt. Moriah Baptist Church in Los Angeles, CA will take the pulpit and deliver the message.

In all 3 services, we will be joined in song and worship, led by our Praise and Worship Team; we will be uplifted by the melodious voices of our choir as they magnify and glorify God; and we will be encouraged as we watch the spirit-filled dancing of our liturgical dance ministry. Between the 10:45 a.m. and 3:00 p.m. services, we will dine in the lower auditorium on a delicious meal prepared by our own culinary ministry.

God has been good to the New Hope Baptist Church for 95 years; let us come together to praise, worship, glorify, magnify and exalt his name. Kindly share this message with your family, friends and neighbors and invite them to join us. The doors of NHBC are always open and all are welcomed!
---
Our Location:
​New Hope Baptist Church - 892 -36th Street - Oakland, CA 94608

© 2016, New Hope Baptist Church. All rights reserved.