About Us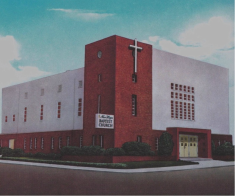 From the beginning of our existence "New Hope" has held a deep meaning and a special significance in the lives of our Christian family.

"New Hope" indicates a beginning, a restoration built on God's promises and our faith.

​Our landmark church built its foundation believing that if our cause was right and we held to God's unchanging hand that we would hasten forward, survive and flourish.

---
---
Contact Us
ADDRESS

892 - 36th Street
Oakland, CA 94608


INFO

nhbcsec@gmail.com
info@nhbcoakland.org
510-654-3013

Office Hours

Mondays - Closed
Tuesday - Friday
10:00 am - 3:00 pm
© 2016, New Hope Baptist Church. All rights reserved.